Welcome to Acupuncture 365
At Acupuncture 365, our goals are to help our patients improve their quality of life, to heal and to make a difference in our patient's lives. Every individual is unique, with unique needs and problems. Our focus is to treat a patient according to his or her profile, with a unique approach to get to the root of their problems.
Our goal is to bring about health awareness, educate and help every one of our patients so they can live healthier lives and help prevent illnesses. Acupuncture 365 will decrease pain and uplift your quality of life. When we make a difference in someone's life, we have achieved our goals.
Make health your number one priority this year! 
Welcome to Acupuncture 365 where we treat chronic pain, fatigue, depression, addiction, and many other disorders with the natural and ancient art of acupuncture. Acupuncture is an ancient science that releases the chi or energy blockage in the body to allow the energy to move through the body smoothly.
Smooth movement of chi and blood in the body result in harmony, balance and natural well being.
Our Mission
Our mission and passion are to introduce patients to the benefits of acupuncture and educate them to live a healthier lifestyle. Experiencing life to its fullest is truly a passion of Acupuncture 365, and with good health anything is possible.
 FOR AN APPOINTMENT – CALL TODAY!
646-234-2775
Hemda Rahmani Dipl. L.A.C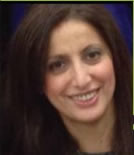 West Hempstead
Sunday – Monday – Friday
9:00 to 8:00. By appointment
Great Neck
Tuesday and Thursday
9:00 am to 8:00 pm
Plainview
Wednesday 2:00 to 9:00
by appointment